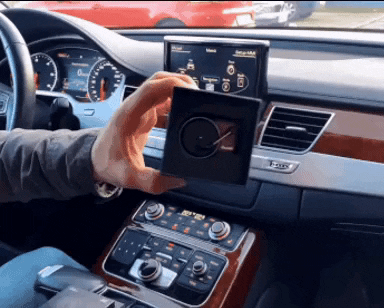 It's made with a combination of solid aluminum and wood material that both add a more authentic touch of style which will remain unforgettable for you.
You can attach it to any standard air vent in your car and it will hold with pure stability so you don't have to worry about it falling off or coming loose.
Make it a gift for a friend or loved one who has a soft spot for vintage records and turntables and they'll definitely light up with pure joy!
Add an extra touch of class and old school style to the interior of your car with our Spinning Turntable Car Fragrant and order yours today!